WELCOME TO SARA'S CURE – FUNDING RESEARCH FOR CLEAR CELL SARCOMA
Your support will directly impact the lives of patients with Clear Cell Sarcoma. We are actively working with top labs around the world focused on finding this cure.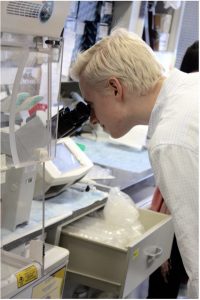 WHY SARA'S CURE?
Sara's Cure began with Sara and has grown to other young patients joining our fight…Our race-against-time mission to cure Clear Cell Sarcoma.
Our main focus is funding research & drug development to cure Clear Cell Sarcoma.  Through our rapid growth we have also found ourselves giving these young patients who feel all alone when diagnosed a place to connect with others with this rare disease. We have become the vehicle of hope for CCS patients.
We have found that this rare cancer is often misdiagnosed due to it's rarity and lack of organized information available to doctors. This leads to inappropriate treatments and often deadly consequences. We plan to change that as be build our voice and strength in the rare disease world. Together WE CAN make a difference and let these young patients know that they matter!