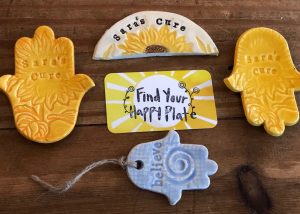 THANK YOU FOR YOUR SUPPORT!
Your donation to Sara's Cure not only funds research to cure Clear-Cell Sarcoma, it also impacts these young patients lives by letting them know that they matter! YOU are making a difference!
We have begun a TIME SENSITIVE campaign to fund specific drugs getting to trial to cure Clear-Cell Sarcoma. We have a researcher at cc-TDI ready to go but we are in need of the funds to get this moving.
LET'S DO THIS!
By donating, sharing, and talking to all who you know we CAN make this happen for Sara, Scott, Audrey, Velena and many others who suffer from this rare sarcoma. All it takes is 5 MINUTES AND $5 to make a huge impact. They deserve a chance and a voice and we are helping provide both but we cannot do it alone. Please support our mission through sharing, donating, talking to others, volunteering and coming to our events. YOU make a difference!
Sara's Cure is a nonprofit 501(c)3 organization. Tax ID# 82-5445706.