Childhood Cancer Talk Radio Podcast and Article
May 2019
We were privileged to be invited to participate in a Podcast by CCTalkRadio host by Janet Demeter. Denny and Lenny Woods and  cc-TDI's Lissett Bickford, Ph.D were interviewed and did a fantastic job of conveying our journey and the processes. Below are the links to the podcast and the article on their website.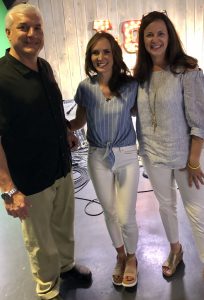 Lowcountry Live
Friday, April 26th 2019
Denny and Lennie Woods enjoyed another successful segment promoting the 2nd Annual Sara's Cure Music Fest. Lowcountry Live is a great platform to get the word out on upcoming events in the area.

Fox 24 News
April 30th, 2019
Lennie Woods and Molly Liska were interviewed on Fox News to promote the 2nd Annual Sara's Cure Music Fest. Thank you to Leyla Gulen and Fox 24 for the fantastic interview. See link below…
Charleston Magazine
January 2019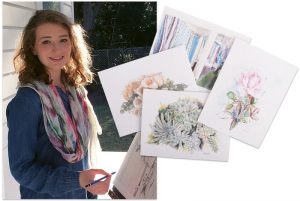 Charleston Magazine wrote a beautiful article on Sara's Cure and Sara's watercolor card sets that are the beginning of our "Cards For A Cure" fundraising campaign. To read the article click the link below.
Fox 24 News
November 27th, 2018
Denny Woods, Dru Williams and Rick Agius had a fantastic interview with Fox 24 to promote our golf tournament and spread awareness. See link below…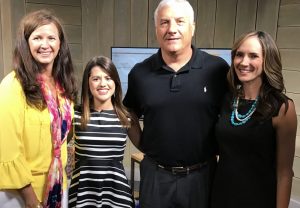 Lowcountry Live
Tuesday,June 12th 2018
Denny and Lennie Woods, Sara's parents, were interviewed on Lowcountry Live to help promote our 1st Annual Music Fest. Most importantly they were able to use the platform to spread the news of our mission.

Post & Courier Health Article
Thank you to Lauren Sausser and The Post & Courier for the health article written in the June 4th, 2018 paper. Your support of our 501(c)(3) charitable organization is much appreciated.

Post & Courier Article
April 23, 2018
We're in the news! Our first news article printed in the Post & Courier about our Kick Off event.
Live From NYC
An informative video by Sara's mom, Lennie, recapping our meeting/tour at Memorial Sloan Kettering with leading sarcoma pathologist, Dr. Christine Antonescu, & researchers Drs. Vanoli & Fujisawa.